Meet Our Team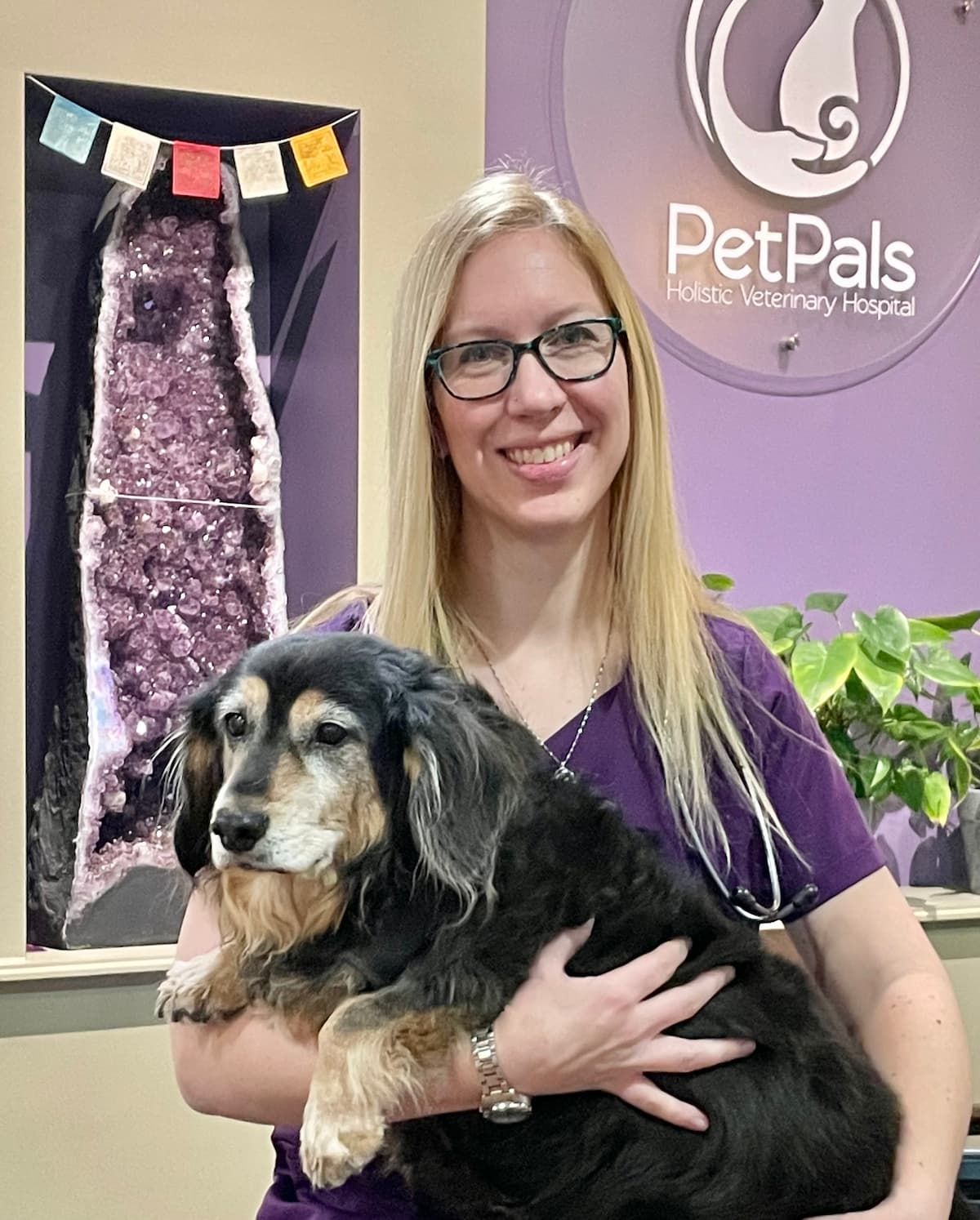 Dr. Natalie Olden-Stahl
DVM, CVA, CVNN
Dr. Olden-Stahl graduated from the VA-MD Regional College of Veterinary Medicine in 2008. She spent one year in Virginia in private practice, and another three and half years in a 24-hour general practice/emergency hospital. Following that, she spent several years in private general practice on Indianapolis' southeast side. In 2011, she attended the Chi Institute to study Traditional Chinese Veterinary Medicine and attain her certificate as a Veterinary Acupuncturist. Since then, Dr. Olden-Stahl has studied Animal Normalization Therapy (an osteopathic approach for animals), ozone therapy, and expanded her nutrition training to formulating home-cooked and raw food diets.

Dr. Olden-Stahl and her husband have two children and one very senior dog. Her professional interests include internal medicine, geriatric care, wound healing, and Eastern Medicine (acupuncture, herbal and food therapy). Outside work, she enjoys spending time with her family, hiking, reading, and gardening.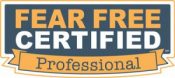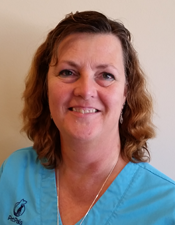 Dr. Julie Towle
DVM, CVA, CVC, CVCH, CVTP
Ten years after joining Pet Pals, Dr. Towle purchased the practice in January of 2012, renaming it Pet Pals Holistic Veterinary Hospital. She continues to integrate holistic therapies of TCVM (Traditional Chinese Veterinary Medicine), acupuncture, and chiropractic with more traditional surgery and western medicine therapies. Dr. Towle graduated from the University of Illinois School of Veterinary Medicine in 1999 and is an active member of The American Holistic Veterinary Medical Association, The American Veterinary Medical Association, and the Central Indiana Veterinary Medical Association. Dr. Towle received her first certification in Veterinary Acupuncture in 2003 and also holds current certifications in Veterinary Acupuncture, Chinese Herbal Medicine, Veterinary Spinal Manipulation (aka Chiropractic), and Veterinary Tui-na.

Dr. Towle lives in Carmel with her daughter, Sara, & their 2 dogs. When she's not helping people with their pets, Julie is involved with various volunteer efforts, practicing Tai Chi, gardening or enjoying music in her spare time!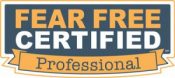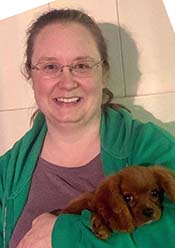 Dr. Jen
DVM
Dr. Jen values traditional veterinary practices but also embraces an integrative approach to veterinary medicine. While studying at The Ohio State University College of Veterinary Medicine, she completed her training in veterinary acupuncture at the Chi Institute in Florida. Dr. Jen has been putting her skills to work here in Indiana since her graduation in 2018. When not at the clinic, Dr. Jen can frequently be found at home with her husband, surrounded by a menagerie of animals and entirely too many books.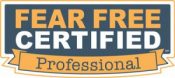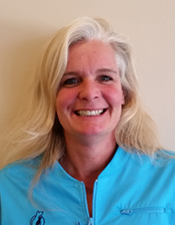 Jen
Hospital Manager
Jen joined the practice in October 2015. She has a background in office management in the environmental consulting field. After working 10 years in that field, she decided she needed a change. She left the corporate field to be an assistant manager at a doggy daycare and boarding facility where she loved working with the dogs on behavior and socialization.

Jen has also had a love for animals since she was a young girl and grew up with dogs, cats, and horses. She enjoys fishing, hiking, riding ATV, camping, canoeing, and gardening. She and her husband enjoy living in the country where they have 3 dogs and 6 cats that they rescued.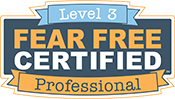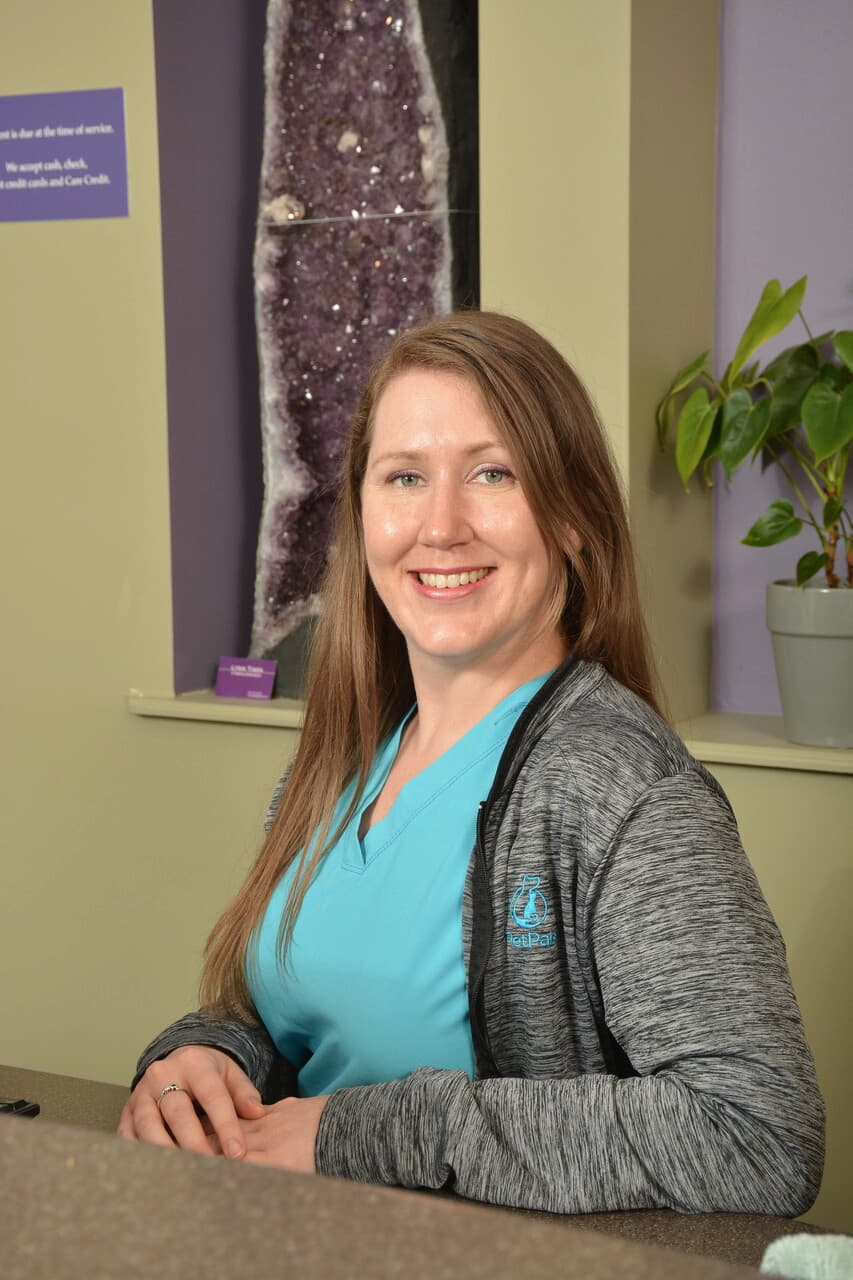 Gabrielle
Customer Service Representative Manager
Gabrielle was born and raised in Indiana. She attended the Teaching Zoo program at Santa Fe College in Gainesville, Florida. After graduating in 2011 she focused on her career as a zookeeper before deciding it was time for a change. After working 2 years at an exotic animal vet clinic she began working at Pet Pals in 2017.

Gabrielle enjoys travel, trying new experiences, attending musical theater, woodworking, and other crafts. She is currently exploring new interests in gardening and herbal medicine.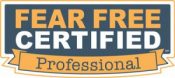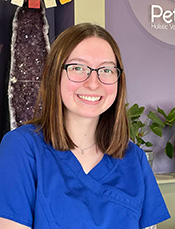 Hannah
Customer Service Representative
Hannah joined Pet Pals in December 2021. Hannah recently moved to Indianapolis to be with her fiancé. They recently got a new kitten named Eddie, and has had pets most of her life. In her free time, she enjoys hanging out with friends, boating, and taking dance lessons.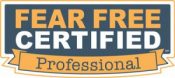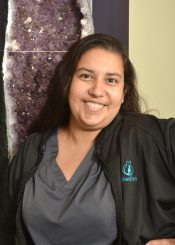 Amber
Tech Manager, Registered Veterinary Technician
Amber earned her Degree in Veterinary Technology from Harrison College and is a Registered Veterinary Technician. She has a dog named Haddy, a cat named Pinocchio, a tortoise named Bubba, and a fish named Sir Bubbles. In her free time, she enjoys going to concerts, listening to all genres of music, spending quality time with family, and watching Netflix. She and her husband are excited as they will welcome a new member to their family in Dec 2019.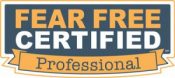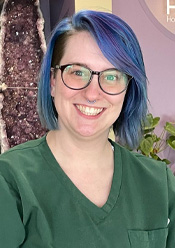 Holly
Registered Veterinary Technician
Holly joined Pet Pals in October of 2021. Holly became a registered veterinary technician in Indiana after graduating from Harrison College in 2015. She started her career working in emergency and specialty at Purdue before moving back to the Indianapolis area. She has loved learning holistic and integrative medicine. She has a passion for teaching and encouraging others' growth in the field. She loves being goofy and trying to find the bright or even funny side in just about every situation. She has two dogs and two cats along with a fantastic husband. They enjoy many things such as camping, motorcycle riding, kayaking, and even playing table top games like Dungeons and Dragons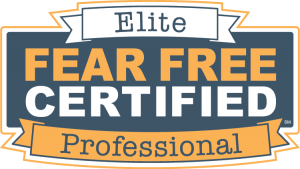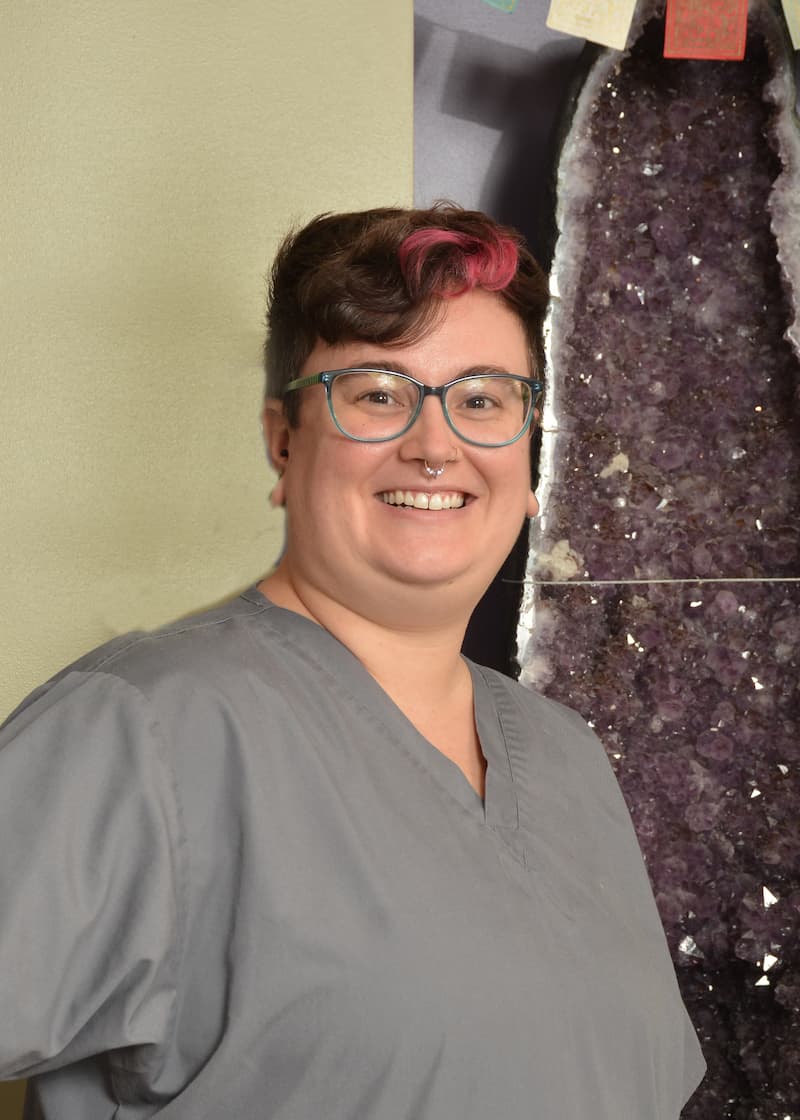 Caitlin
Veterinary Assistant
Caitlin joined the Pet Pals team in September 2019. She has been working in the veterinary field since 2011, first in her home state of Maryland and now in Indiana. She is Fear Free® certified and enjoys learning about holistic and integrative approaches to veterinary care.

Caitlin has a Rottweiler/Pit Bull mix named Ruby, two cats named Alice and Buffy, and too many house plants. In her spare time, she enjoys reading, hiking, playing video games, and seeing live music.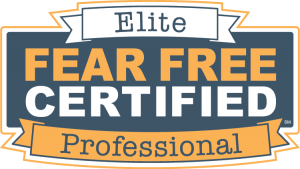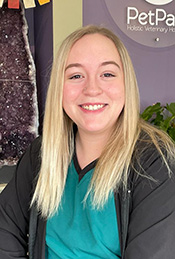 Kenzi
Veterinary Assistant
Kenzi joined the Pet Pals team in January of 2022. She earned her degree in Veterinary Technology at IBC in December 2021. She plans to take her boards to become a Registered Veterinary Technician soon. She has really enjoyed getting to learn about the holistic side of medicine. She has always had a love for animals and couldn't picture doing anything else with her life. She has volunteered at an animal rescue during her time in school. In her free time, she enjoys spending time with family, camping, going to concerts, and watching Netflix.

She has 3 dogs, a Jack Russel mix named Winston, a Shih Tzu named Reggie, and a Chihuahua named Kiki. She also has 2 cats named Faith and Penelope, along with a bearded dragon named Pablo, and two fish named Rubert and Gary.